Spotlight -- Jessica L. Brooks
Jessica L. Brooks is a lover of books, coffee, and all things owl-dorable. She writes young adult books about near-future dystopia (Pity Isn't An Option, Cozenage #1, available now) and magical realism (If I Speak True, Flora #1 available now; By Sun and Candlelight, Flora #1.5 and Open Thy Heart, Flora #2 coming in August and September '14, respectively), and loves to serve virtual cookies. Connect with her on her blog, Let Me Tell You A Story, Tumblr, or anywhere else on the interwebs by doing a search for her username: coffeelvnmom.
___________________________________________







Seventeen year-old Jonas Norton is trying to come to terms with what his blood disorder has robbed from him, including his two most favorite things: basketball, and competing in Hatchet Racket, Wanless' annual hatchet-throwing contest. The facts that his father works constantly to pay for his blood tests and Jonas can actually see the disappointment in his eyes for being such a failure only make matters worse. And even worse than all of that? Jonas' own twin brother, Micah, is perfectly healthy and becoming quite the basketball player. Also, Hattie, the girl Jonas has loved for forever? She has no idea how he feels.
Sixteen year-old Hattie Akerman lives down the hill from Jonas. Though her father, Heath, tries to hide his lack of mental clarity behind the bottle and she's pretty much given up on having any kind of relationship with him, she would still rather her younger sister, Lucy, not have to deal with the consequences of his behavior. Hattie helps her mother by baking food to sell at Market and looking out for Lucy. No matter what the rest of the town says about her crazy father, Jonas sticks up for them. He is, by far, her very best friend.

As if things aren't complicated enough already, Heath and Micah are unexpectedly drafted into President Kendrick's army (an army from which no one ever returns) just days before Thanksgiving. When Heath disappears instead of arriving at the Meeting Place to check in, Hattie and Jonas decide they've had enough, and take matters into their own hands. And though nothing could have prepared them for what happens next, Hattie and Jonas learn that hope can be seen in every situation. You just have to know where to look.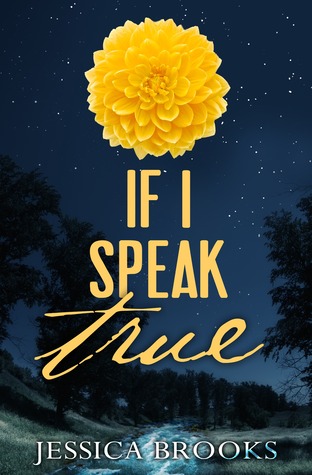 If I Speak True



| Goodreads | Amazon | Book Depository |

Dahlia Kennedy's sixteenth birthday marks a decade of mysterious dahlias arriving and strange, lonely dreams of being in a forest. The only difference this birthday, however, is that for the first time, someone is there with her. And he's practically from a whole other era.

The more often Dahlia visits Rowan in his land of Ambrosia, the stronger their connection grows. But... is Ambrosia real? Is he real? What is going on between the two of them, exactly, and why does he insist that she keep it to herself?

As secrets usually go, however, it's only a matter of time before everything comes out. And when Dahlia finds out the truth of who Rowan is, who she is, and how he really feels -- it's beyond anything she could have ever imagined.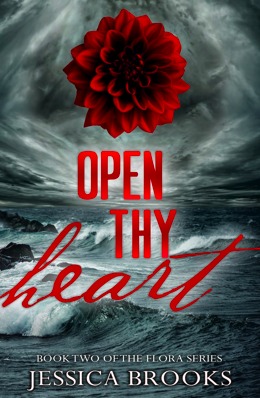 Open Thy Heart



(Releases Sept. 15)

| Goodreads | Amazon | Book Depository |
The secrets just keep coming. It's summer in Shaver and, frankly, Dahlia Kennedy is bored. Even though she and Eva are throwing a party for David and she gets to visit Rowan in Ambrosia easier on account of summer hours, it seems like senior year is never going to come. Worse yet, it's looking like the one thing she's planned on doing for forever isn't going to happen.

Cue Dahlia's Embarrassing Incident: the tipping point that seems to shift everything into a new direction. David's acting weird. Something happens to Rowan. Dahlia's forced to ask the least likely person ever for help. A secret is blown wide open.

Conflict between the Lennox Rochforts and the Townsends grows more and more out of control until so much is going on in Ambrosia, Dahlia can barely keep up with life at home. Frustrated with trying to keep track of who knows what, Dahlia continues fighting to help the people she loves, and slowly, the truth is exposed.

Crazy thing is, she had no idea about any of it. And it changes everything she's ever known.
_________________________________
As promised, each spotlight will have a giveaway attached to it!
This giveaway has 3 sets of her bookmarks!
I have included pictures down below for you to see what you can win!!