Nikki Godwin is a YA/NA/LGBT author. She can't live without Mountain Dew, black eyeliner, and music by Hawthorne Heights. When not writing, she internet-stalks her favorite bands and keeps tabs on surf competitions. Her favorite surfers are Jeremy Flores and Gabriel Medina. She often is at war with herself because she can't decide if she loves Nat Young or Mitch Crews more. If you ever get her started on surfing or music, she'll never shut up. You've been warned.



____________________________________
Interview
1. What made you decide to be a writer?
*I loved reading and writing when I was growing up. Journal time was my favorite thing in school. I always had stories floating around in my head. When I was in the 8th grade, our English class read The Outsiders by S.E. Hinton. I was completely captivated by the character of Dallas Winston. He was real, like leaping-off-the-pages kind of real, and I'd never felt that way while reading a book before. At that time, I decided to cut back on reading and start writing more. I felt like the world needed more "real" characters, and I intended to write them.
2. What was your hardest book to write? Easiest?
*Kids In Love KILLED me. I absolutely hated writing that book. It was pure misery. It was the first time I wrote a book for someone other than myself, and nothing went as planned with it. I cried a lot during that writing process. I'll never put myself through that again. I'll never write for anyone other than myself again. Luckily, the rest of the series is going to be *my* way, so the worst is over.
*The easiest book to write was Falling From The Sky. It was my first full-out novel to write, and I wasn't concerned with publication, readers, reviews, etc. It was just Micah, Ridge, and me every night when I sat down at my laptop, and it was the most peaceful and enjoyable writing experience.
3. If you had to date one of the band members from American Girl on Saturn, which one do you think you would pick?
*I've had different answers to this question over the year that the book has been in existence, but in all actuality, I wouldn't date any of the guys in Spaceships Around Saturn. Their head bodyguard Tank is another story, though...
4. Let's continue with that thought. If you had to pick one character to go on a date with from your Drenaline Surf series, which one would you choose?
*I can only pick one!? But there are so many I'd date from this series! LOL. Honestly - Shark McAllister. I know, that's cheating since he's deceased in the series, but he's the one I'd choose. If I have to choose a living one... um... I can't believe I'm going to say this, but... Colby Taylor.
5. Anything else you wanna add to the mix?
*Thank you for having me on your blog for Swag September! To anyone else reading this, thank you for reading & supporting Amber's awesomeness. Also, my next book BREAKING SAINT JUDE is out October 9th, and it's an awesome and weird YA LGBT romance unlike any other. :D (Yes, shameless self plug)
____________________________________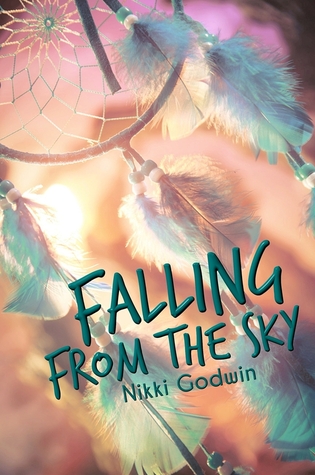 All stability in sixteen-year-old Ridge McCoy's life crashed and burned in the plane crash that killed his dad. This summer-long basketball camp is his chance to improve his skills and escape his problems back home. But his summer plans take a turn in an unexpected direction when he meets Micah Youngblood, the guy who runs the carousel at the local mall and has a reputation for devouring straight boys' heterosexuality for breakfast, alongside his chocolate chip pancakes.

Ridge needs a way to avoid the guys at camp, whose only quest for the summer is to drown in beer and hook up with girls. So when Micah offers to explain how the ten unique horses on the carousel are significant to his tribe, Ridge takes him up on it. Still, Ridge can't decide if this is a bad thing or not. All he knows is that he hasn't felt this alive since his dad fell from the sky, and as the horse adventures come to an end, Ridge finds himself falling as well – for Micah.
_________________________________
Chasing Forever Down

(Drenaline Surf #1)

|

Goodreads

|

Amazon

|

Barnes and Noble

|

After seventeen-year-old Haley Sullivan meets a mysterious stranger who plays by his own rules, she's more than determined to learn every trick of the trade from the master himself. But her dream-chasing mentor disappears after that night, and according to the local newspapers, he's been dead for years. Knowing he's very much alive, Haley enlists best friend Linzi to join her on a scavenger-hunt-style road trip that ultimately lands them in the surf town of Crescent Cove, California. Mystery guy is no mystery here, though – he's Colby Taylor, the west coast's biggest professional surfer.

If Haley wants to talk to the wave rider again, she'll have to get past his four intimidating bodyguards who are highly skilled in the business of sending starstruck fangirls back to where they belong. Haley is up for the challenge if it means chasing her dreams and escaping the perfectly corporate future that's been planned for her. But dealing with these bodyguards isn't exactly what Haley imagined it'd be. Sure, being thrown off a jet ski sucks, but falling in love with one of them might just be worse.
________________________________
Rough Waters

(Drenaline Surf #2)

|

Goodreads

|

Amazon

|

Barnes and Noble

|

Haley's future has been waiting on the west coast for the past year, but she isn't the only new face in Crescent Cove this summer. When Colby Taylor's parents locate him and interrupt his surf competition, the surf star spirals out of control, dragging Drenaline Surf's reputation through the mud and into the ground with him.

With Colby's secrets plastered across surf magazines and tabloid headlines, Haley takes on the job of playing damage control for Drenaline Surf - which isn't easy when Colby breaks everything he touches, Topher breaks the law, and Miles breaks his leg.

Instead of chasing dreams of forever, Haley spends her summer chasing the unraveling careers of the hottest new faces in the surf world, and she's about to learn what happens when forever doesn't last.
_________________________________
American Girl on Saturn



| Goodreads | Amazon | Barnes and Noble |

The summer after graduation is supposed to be that first real taste of freedom - but not for eighteen-year-old Chloe Branson. Just as that breeze of freedom is making its way into her galaxy, her secret-service-agent dad drops a meteor-sized bomb of bad news on her and her sisters. An attempt has been made on the lives of Canadian boyband, Spaceships Around Saturn, during their USA tour, and the guys have to go into hiding ASAP. The only problem? In the midst of the crisis and media frenzy, their dad volunteered to hide the guys...in their house.

Six-year-old Emery is as ecstatic as any self-proclaimed Saturnite would be, but Chloe and her seventeen-year-old sister Aralie watch their summer plans crash and burn like a falling star. The SAS guys aren't happy with the situation, either. Bad boy Jules picks fights with Aralie about everything from his Twitter followers to his laundry, and heart-throb Benji can't escape Emery's fangirlisms for more than three minutes.

But after the super-cute Milo kisses Chloe during a game of hide-and-seek, she finally understands what Emery means when she talks about SAS being "out of this world." If this is what Saturn feels like, Chloe doesn't want to come back to Earth.
_____________________________
As promised, each spotlight will have a giveaway attached to it!
You can win 1 of 4 bookmark swag packs from Nikki Godwin!!
You Can also win an Ebook copy of your choice by Nikki Godwin!!
I have included a picture down below for you to see what you can win!!