It's that time of year again! All our favorite TV shows will are staring back up in the next month or two and we are here to tell you which ones we are waiting for as well as help you get excited for them!
First off... We will start with returning TV shows...

Survivor
(Wednesday, September 24th @ 8/7c)
Okay people! I'm so excited to see them bring back Blood vs Water because it was so good the first time they did it. To think it was only a year ago when I was giving a description on how it worked... I was so pumped then and I'm still pumped now! According to Entertainment Weekly, the Redemption Island aspect of the show will not make its return. The producers made a snap decision right before filming to get rid of it and bring back EXILE ISLAND! I'm very excited to see if they're going to do any twists with this old feature.
Survivor is always the family favorite for us and I'm always interested to see what different aspects they bring to this old classic! It kills me how long this show has been around and it still catches my interest every time.
Grey's Anatomy
(Thursday, September 25th @ 8/7c)
I can't wait for T.G.I.T.! There could be no other way to start it off than with Grey's Anatomy either! I love this show so much and I can't wait to see Kate Burton return as Ellis Grey since she's no longer VP on Scandal. I also can't wait to see if Alex or Bailey will ultimately get the board seat... or both would be great too!
Grey's Anatomy has been a favorite for me season after season. I haven't missed a single episode since it premiered. Like all shows, I haven't been too happy with all the story lines and some of the people that have come and gone I still would love to have around. All in all, this has been a favorite show of mine for many years and I can't wait for it to start back up!
Scandal
(Thursday, September 25th @ 9/8c)
So... I never watched this show up until I finally gave in and watched it on Netflix. That was probably the best mistake I ever made! I am ADDICTED to this show! I've pretty much watched it four times in the past five months and can definitely say that I'm ready for the new season! Last season left off so many things that need to be addressed. What's gonna happen with Huck? How's Abby taking Harrison's loss?
This show is all Beighley's! I haven't see any of it yet...but he says it's good so let's just roll with it!
Once Upon A Time
(Sunday, September 28th @ 8/7c)
There was a lot of awesome stuff that happened at the end of last season. People are finally getting together (sorry
Flamingo
... Hook's finally taken), Regina's probably after revenge again now she's lost her only other BF EVER! Here's what I'm not very sure about... Elsa's entrance at the end of the season. I'm very wary about what they're going to do with her and her story, even though she was cast pretty good, at least as far as appearance is concerned. I've read that they're going to add on to the story from Frozen but I still have all these worries that they're going to mess things up. I guess we'll just have to see... I'm still very excited for the other ongoing stories in the series.
I have yet to sit down and watch this show. I know, I know, it's a good one. I do enjoy catching glimpses of Captain Hook (don't care if he's taken, so am I) and I'm so happy that my kids will have something to watch while I read for an extra hour a week!
Castle
(Monday, September 29th @ 10/9c)
HOLY CRAP! THAT SEASON FINALE! I WAS NOT HAPPY! Castle's car on fire... not cool! THEY WERE SUPPOSED TO GET MARRIED! THERE WAS SUPPOSED TO FINALLY BE A HAPPY ENDING! I was wrong, my friend @NiallGrabbedDaD was wrong, and many, many others were wrong as well. Needless to say, we're all not happy and just wanna know where Castle is. To end on a high note, I'm super excited to see Matt Letscher, who played Billy Chambers on
Scandal
, guest star this season. Billy Chambers is one of my favorite "secondary" characters on that show so I can't wait to see if this character will be bad, good, or both!
Apparently my kid is a little over excited about what happened in the season finale and he apologizes for all caps yelling you to death. The season finale was a bit of a killer this last year and I am curious as well to see where the heck Castle is, who took him, and why.
The Vampire Diaries
(Thursday, October 2nd @ 8/7c)
When Damon and Bonnie left with the other side I was sad because I like Damon, he's the comic relief of the show. That being said, I can't wait to see how they bring these two back, even if it does mean we have to bring back Bonnie. Everyone doesn't really seem to focus on the fact that it sucks Lexi didn't pass through Bonnie. I'm glad she could "find peace" and all, but I'd rather have her back. On the other hand, I'm excited to have Alaric back, as well as Enzo becoming a series regular!
Alaric is back!!!! Woo hoo! Although my favorite character is Damon, played by the luscious Ian Somerhaulder, I LOVE Alaric and I'm so glad he will be back this season. Although, his drinking buddy (Damon) is on the other side, I'm sure this will help motivate him to help the others get Damon back. (Hopefully Bonnie will be needed on the other side. I could really do without her) Also, I look forward to seeing if Stephan and Caroline end up being a thing. I think I would enjoy that combination!
Last Man Standing
(Friday, October 3rd @ 8/7c)
This show is a great sitcom that I like to watch with my whole family! It's generally funny on a weekly basis and the inner story line is
They just don't make sitcoms like they used to but Last Man Standing is a favorite that we watch on a weekly basis. I love how it can be politically incorrect at times and also the fact that the main character is a far right republican. It makes for some great TV.
The Originals
(Monday, October 6th @ 8/7c)
So, even though I wasn't a huge fan of all the witch stuff in season 1... I understand that it's New Orleans and that's kinda their thing. Overall, it was the best new show from last year. What I'm really looking forward to this season is a Mikaelson family reunion! If they were to bring Kol back, I'd be very excited! Plus it looks like Hayley may actually have an interesting story line this season so I can't wait.
This was my favorite new show from last season! I didn't care too much for the Original family when they were on The Vampire Diaries, but this spin off was fantastic! I think Beighley was right, bringing back Kol is going to be a great thing (it looks like they may) and as long as they keep Elijah around, they have me hooked!
Arrow
(Wednesday, October 8th @ 8/7c)
This was probably the best show I watched last year, hands down! I absolutely love this show and ship Olicity harder than anyone in this world. (Okay... that's a little bit of an exaggeration, but I'm still up there...) Besides Olicity, I'm probably most excited to see Thea and Merlin's story unfold.
Thea has a bunch of untapped potential (HELLO! Her brother's a hero and her dad almost took over the world!) m
aybe he can make her into something that I always thought she could become.
This is one of those shows I will never regret I started watching. The writing is solid as well as the action. While I agree with what Beighley said above, he forgot one key player who they have FINALLY given an awesome suit to and that is Roy. I have been waiting a whole season for them to make him a main part of the action and it looks like we are finally there! If you haven't watched Arrow yet, you are missing out big time!
Minnesota Wild Hockey
(Thursday, October 9th @ 9/8c)
I've grown up watching hokey my whole life so I'm excited to finally watch it again. I have a giant Minnesota Wild fathead on my wall above my bed so that should pretty much give you a general idea of how excited I am!
This Wild girl is read for some hockey! The date above is the season opener for the Minnesota Wild but we will be watching preseason games starting this Monday, September 22! I am so excited for this season. After a LONG summer, they have finally signed Nino Niederreiter and all the other key players to make this team what I think has the potential to win a cup this year!
Players to watch:
Mikael Granlund, Jason Zucker, Erik Haula
And now for the brand new shows that will be coming out this fall...
So this year, we will be doing this part a little bit differently! After our comments, we will include the official trailer for the new TV show because that is what ultimately sparks our interest.
How To Get Away With Murder
(Thursday, September 25th @ 10/9c)
I figured since Shondaland was 2/2, I might as well try this one out too. I love Viola Davis and I think she's a great actress. I think it will be interesting to see if there's a difference between seeing her on a TV show compared to on the big screen.
Beighley has me all pumped up to watch this show. I certainly hope it ends up being all we are hoping for. We don't let too many new shows into our lineup each year and I am only willing to give most of them a couple watches before I drop them like a hot potato!
(Tuesday, October 7th @ 8/7c)
Well, since I love Arrow, I figured we might as well give this a shot! I watched the couple of episodes to introduce the Flash himself and I pretty liked him except for the fact that he was kinda getting a little too close to Felicity and I don't like anyone who's a threat to Olicity!
Okay, superhero shows are tricky, but I figure since Arrow worked, and this is a spin off coming from that show, it deserves my attention. Again, I am hoping for this one not to be a let down but I will give it a fair shot and hope for the best!
The Honorable mentions...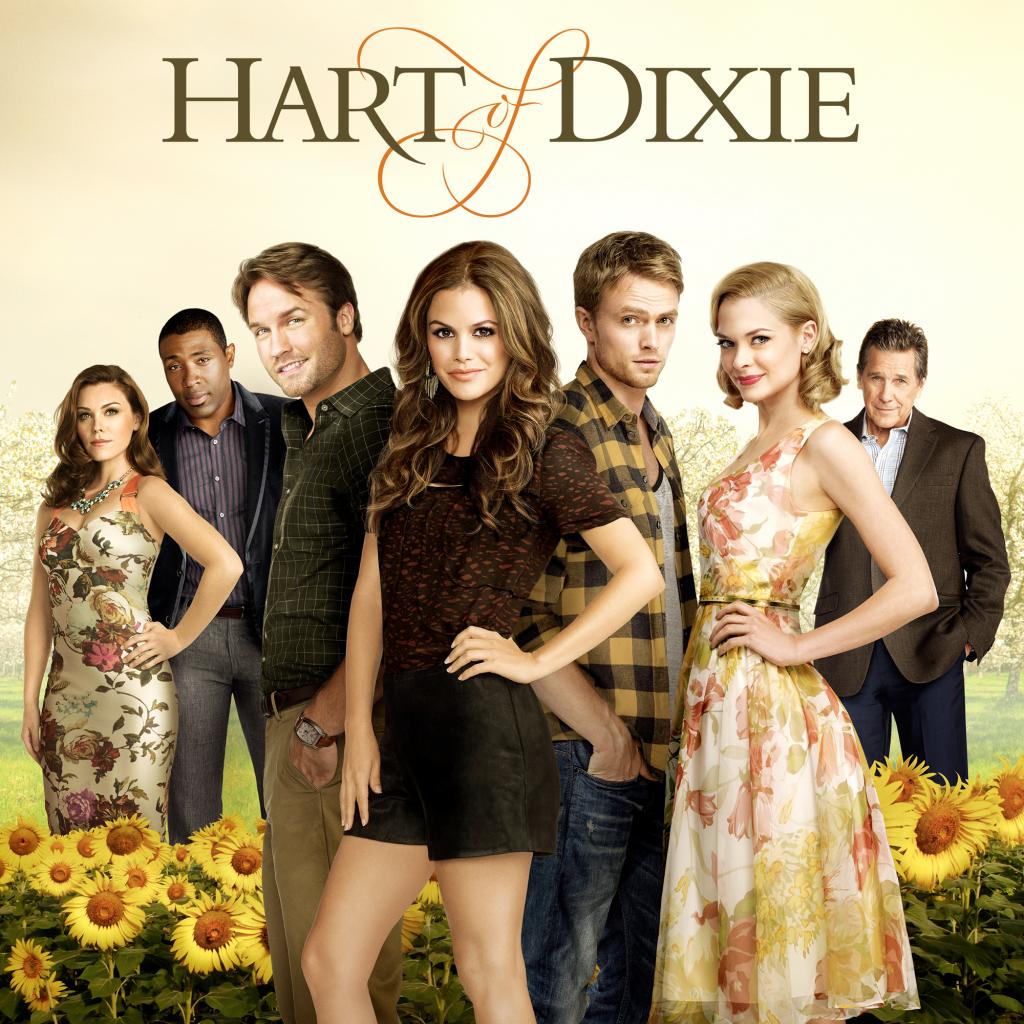 Hart of Dixie is scheduled to return soon. It will be a 10 episode season due to Rachel Bilson's pregnancy. We will be excited to see Hart of Dixie return!
Dancing With The Stars
(Tuesday, September 16th @ 8/7c)
(Hitting Netflix October 1!)
I have been told by at least a dozen people this is one of the best shows that ever was. I told them all I was holding out until it came to Netflix so guess what? I am officially on the hook to watch Gilmore Girls! If you love Gilmore Girls, make sure you find me on twitter so you can get caught up in some Gilmore Girls conversation with me and all these people that call this a must watch!
What shows are you looking forward to this Fall? Is there something we should be watching? Let us know! We would love to hear from you!