Spotlight -- Cheyanne Young
Cheyanne is a native Texan with a fear of cold weather and a coffee addiction that probably needs an intervention. She loves books, sarcasm, nail polish and paid holidays. She lives near the beach with her family, one spoiled rotten puppy and a cat that is plotting to take over the world, one scratched up welcome mat at a time.

She's a cubicle dweller and all around sarcastic weirdo by day. But at night, Cheyanne can be found furiously typing on her computer, probably complaining on Twitter about how she should be writing. When she's not honing her procrastination skills, she's writing books for teenagers. She is the author of several books for teens and recently turned her love of superheroes and writing for teens into books about teenage superheroes. POWERED is her first superhero book but it won't be her last. Because POWERED is a trilogy. Duh.



____________________________________
Maci Might's sixteenth birthday is supposed to be the day she's awarded Hero status. But thanks to a tiny anger problem and a questionable family tree, King City's elders think it's best if she doesn't join the Hero ranks. Determined to change their minds, Maci will break whatever rule it takes to prove she's Hero material. As her hair darkens and her anger grows, everyone turns against her except Evan; a childhood friend turned scientist who may be able to unlock the secrets hidden in her DNA.
When a villain attacks King City and her dad is held prisoner, Maci discovers a truth she refuses to believe. She may not be a Hero after all—but this time the Heroes of King City need her more than she needs them. And she won't let them down.
After rescuing Nova from a life of evil, Maci fears she's made a huge mistake. As if she didn't have enough trouble fitting in with her fellow Supers, Nova outshines Maci in personality and power.
In the midst of this one-sided sibling rivalry, humans are dropping dead from a powerful drug that originates in the underground tunnels of King City. Someone is a traitor and Maci wants to capture the villain before anyone else—especially Nova. With Nova in the spotlight, Maci needs to set aside her jealousy before more humans die and the future of King City is changed forever.

___________________________________________


Robin and Tyler Series
Robin Carter made a promise to her grandfather on his deathbed: to stop killing herself climbing up the corporate ladder and to follow her heart- wherever it may lead. Her plan is to quit her life and hit the road in the middle of the night. When her knocked up teenage niece begs to come along, the pair find themselves stranded in the middle-of-nowhere Texas. Too much alcohol and one redneck festival later, she's starting to regret everything until she trips over a handsome cowboy named Tyler. Whether it's the alcohol or his sexy southern voice that sways her, she doesn't know. But she's going to find out.
A Little Like Love
Robin and her niece Miranda have decided to stay in the tiny but friendly town of Salt Gap, Texas while they figure out what to do with their lives. With only a picture to go by, Robin goes on a scavenger hunt through town trying to discover the link between her late grandfather and coincidence that brought her to the same place.
She's still afraid of relationships, so when the hot cowboy Tyler starts to get a little too friendly, she's more than happy to spot all the red flags she can find to help her avoid liking him. Like the waitress Elizabeth and her weirdly close relationship with Tyler. But as Miranda is quick to point out, they're on a journey guided by fate and that can only mean one thing – if she's meant to find love in Salt Gap, it will happen with or without her permission.
A Little Like Destiny
With Tyler's help, Robin discovers the secrets of her Grandfather's past and learns what it means to be a part of the community at Salt Gap. Miranda's baby is due soon and with the holidays around the corner, Robin and her niece are forced to confront the people and the drama they left behind when they moved.
When everything starts to fall apart, the guys in their new life help pick up the pieces of their old one and put everything back in place.
_________________________________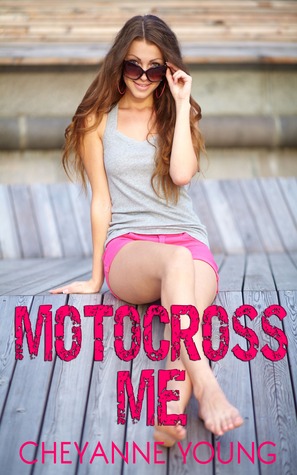 Motocross Me
When Hana Fisher moves to the small town of Mixon, Texas to live with her dad, she dreads having to work at the boring pile of dirt he fondly calls a motocross track. But when she gets there, she finds the rinky-dink dirt bike track from her childhood has grown into the most respected racing track in the state.
Now popular by association, Hana endures the pain and sweat of working in the summer heat in order to fit in with a sport she's growing to love. She gets a real family, a best friend and not just one, but two of the fastest racers trying to win her heart.
When Hana abuses her status as the track owner's daughter to help the gorgeous Ryan Russo cheat in the biggest race of the year, she risks more than just losing her job. Every good thing in her life is at stake now- her friends, her dad's trust, and Ash Carter- the kind-hearted racer who may not be as alluring as Ryan, but is proof that nice guys don't always finish last.
_________________________________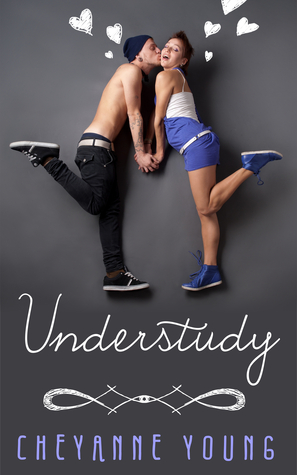 Understudy
The high school play is in two months and senior Wren Barlow just became director. Wren still isn't over the fact that she got stiffed as a stagehand instead of the lead role that she totally deserved. Now she is in charge of rehearsals, costumes, navigating around cast member hookups and managing the real life drama at home.
The principal counts on her to succeed because tickets have been sold and the money has been spent. But when he drops a gorgeous bad boy on her and wants him to help the play for extra credit, she falls hard for someone she knows she can't date. With everything spinning out of control, the mysterious and secretive detention king named Derek has a few tricks up his sleeve and wants to help—too bad Wren is scared to give him a chance to prove himself.
_________________________________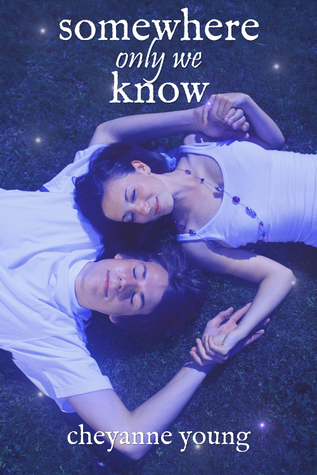 Somewhere Only We Know
Sadie Bradford's life is one anxiety attack after another. All she wants is to escape life's realities for the summer and hang out with her best friend Aaron. But her grandmother has other plans: Sadie will get a job. Sadie will do volunteer work. Sadie will make new friends - friends without brain injuries that make them forget everything...friends that aren't Aaron.
While Sadie struggles to survive her anxiety with all these new changes, she finds an escape when she dreams herself into the beautiful world of Isola Fiona. It's a place that cures memory loss and anxiety. It's a place where she and Aaron can fall in love.
But after dragging Aaron along with her to her dream world, things take a turn. Every time they return home, Sadie's anxiety is a little better but Aaron's memory is still gone. And Isola Fiona may not be much of a dream after all. As Sadie realizes that Isola Fiona is as real as her anxiety, she rushes to change the course of fate and make things right, but she may be too late...
_________________________________
Not Your Fault
Delaney has a job she loves and a boyfriend who loves her. Working the night shift at a local gym has given her buns of steel and enough endorphins to deal with the ninth anniversary of her brother's death. When a new owner takes over the gym, Delaney's forgotten past comes somersaulting back at her. Kris Payne isn't just her new boss, he's her ex-boyfriend from high school and he's got a smile that's as cocky as he is gorgeous.
Delaney has no business being attracted to the womanizing, muscular man from her past. She tries to ignore his flirtatious nature, and the fact that she has a boyfriend isn't the thing she feels guilty about. In fact, being in a relationship bothers her a lot less than it should. After all, she can always ditch the boyfriend, but she can't ditch Kris' involvement in her brother's death.
_________________________________
As promised, each spotlight will have a giveaway attached to it!
You can win 1 of 8 bookmark swag packs from Cheyanne Young!!
I have included a picture down below for you to see what you can win!!