Top Ten Tuesday
is a weekly event hosted by
This weeks topic: Places books have made me want to visit
10 ~ The North Carolina Coast
Nicholas Sparks loves to set his books in NC and especially on the coast. Although I have been to a few locations on the cost of this great state, I would love to see more of it as no two places are the same and I love beaches!
9 ~ Forks Washington
Whether you want to admit it or not, if you have ever been a Twilight fan you have wanted to visit Forks Washington! I would love to just go and see the locations that were in the books and movie and just see this small little town home to the Cullen family.
8 ~ Paris
I have never felt more like I could go to a place described in a book and know my way around than I did with this series. Amy Plum is so descriptive, yet not overly so, that I could draw a map of the areas in Paris that are in this series.
7 ~ St. Vladimir's Academy
I would love to visit this gorgeous campus and hang out with the students from the Vampire Academy series. I know I would love to take a course with Dimitri while I'm there as well.
6 ~ New Orleans
This series by Rachel Harris made me want to visit New Orleans and sample the tasty cuisine described in the book as well as see other areas of beautiful Louisiana.
5 ~ Camp I Can
Although I'm not one for too much camping, I would love to visit and maybe even be a counselor at the camp setting of this book. The characters that are there are what would make me want to go and be a part of this fun atmosphere.
4 ~ India
This series made me really want to visit India. I think it would be such a different world there. I would love to go and explore everything it has to offer.
3 ~ Fablehaven
This series and all of it's preserves, although dangerous, is a world I would love to explore.
2 ~ Hogwarts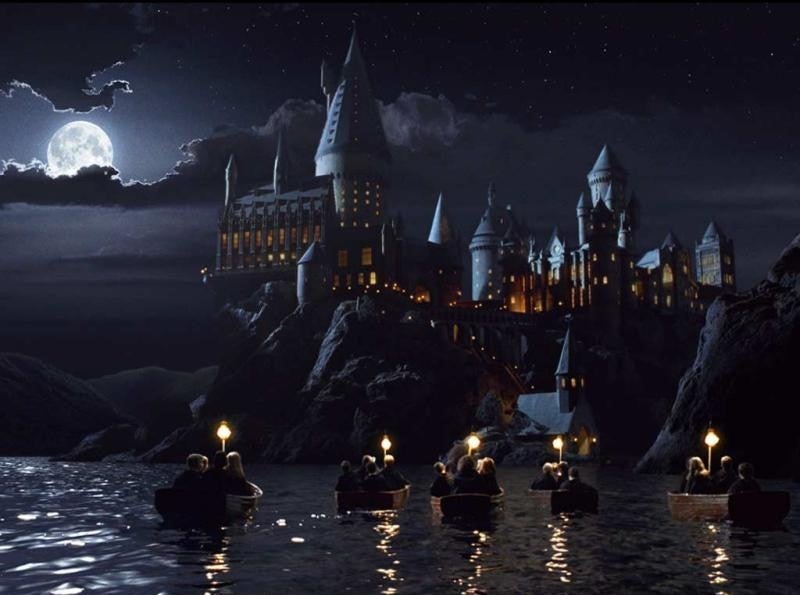 From the time I took my first ride across the water with Harry to Hogwarts castle I knew it was somewhere I would love to visit. From there, to Hogsmede, to Diagon Alley I would love to spend some time being one of Harry's friends.
1 ~ Crescent Cove, California
This is the #1 fictional destination I wish existed so I could visit. Crescent Cove, CA is a small beach town where the Drenaline Surf series is set and there is nowhere I can think of that I would rather be. I love the setting of this series and the characters are so vividly written I feel like they are my friends. I'm sure I could easily slip into a life living in this epic location.
That's it for me this week! Leave me your links so I can see where you would most like to visit!