Memory Lane Monday is a weekly meme that Amber at Paradise of Pages and Kristalyn (and Beighley) at The Sarcastic Palmtree, came up with. We have been wanting to re-read some of our favorites but feel overwhelmed by all the other new books coming out that our re-reads get put to the side. We have decided we don't want to put them aside anymore, so we will be taking turns putting up our reviews on our blogs throughout the month. This does not mean we won't keep up with recent releases, it just means we will make more time for those we have read before as well.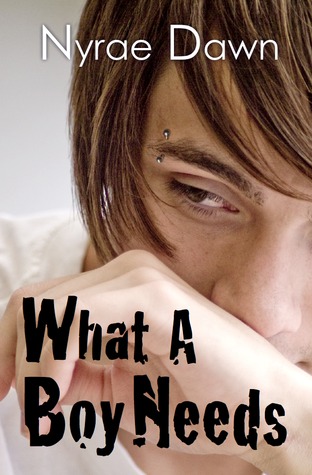 Jaden Sinclair knows he'll never amount to anything...so why would he deserve a girl like Priscilla Mendoza? Since last summer, things have been screwed up between Jaden and Pris. He knows it's his fault, but that doesn't stop him from wanting to go a few rounds with her new boyfriend. He also knows he's the loser his dad calls him, but it doesn't stop him from wanting her. After getting a huge bomb dropped on him, Jaden lashes out and lands himself in jail. Everything in his chaotic life is turned upside down and to make it worse, his mom kicks him out in order to side with his dad. Yeah, he's totally a prize for a girl like Pris. Sebastian, Aspen, and Pris are all going places in their lives...and he knows he can't keep tagging along for the ride. The group has one last chance for The Epic Adventure they've been looking for: a road trip to New York, where Jaden's friends will be going to college. Unfortunately, the more time Jaden hangs around Pris, the harder it is to keep the carefully constructed walls between them so she doesn't find out what a train wreck he really is. When the trip ends, Jaden has to decide if he's ready to say goodbye to his friends, and the girl he loves. He knows what he needs, but will he be man enough to go for it?
To see my memory post click
here
.
I thought that this would an awesome sequel from the moment I saw it... and I was right!
Characters and Relationships
I don't even know where to start... Jaden was raised in a bad home by horrible parents who told him he was nothing. As much as I liked reading the parts he was at home, I didn't like to read them. I liked the writing, but I also didn't like how much of horrible guy Jaden's dad is. His dad is much more horrible than his mom... and it's sad at times to see how much more he cares about her than she cares about him. Surprisingly enough, I liked being able to watch his relationship with Pris go father than just friends.
Yes! It's a kissing book... probably no more than
What A Boy Wants
, but it is a little more "mature" that its predecessor, which is understandable, because the characters are more mature as well.
This book's ending is pretty final... It's another good ending, but I think that by the end, all the characters are changed in a good way, even though it may have taken some a harder pathway to get there.
Graduation!
ROAD TRIP! *Pumps fist in the air*
Go Fish!
New York City Baby!
The Sum Up
All in all, I couldn't have asked for a better companion book from Nyrae Dawn. She is an amazing writer and I love her books. This book is probably my favorite of her's that I've ever read. She knows how to write the best boy voice possible, I don't think that anyone will ever be able to hold a candle to her talent. She also does a good job at being realistic. It was awesome to see Jaden change throughout the whole book, to finally see him break free of everything, and everyone, that was holding him back. Even though it's sad to say goodbye to Sebastian, Jaden, Pris, and Aspen, it was done in the best way possible. Thank you Nyrae Dawn for such an amazing book!
Thanks for visiting for the past month! Memory Lane Monday was so much fun to do... I can't wait to do it again!
Here's how Memory Lane Monday works:
Each week the co-hosts will trade off with recapping when it is a re-read or what they have heard so far about the book and the other co-host will put up their review.

The participants can read anything that they remember reading in the past, or something that they have wanted to read that has been around for a while and just haven't gotten around to reading it yet for whatever reason.

Participants can decide if they want to recap the book before reading it or just put up a review of what they read.

Anyone can join in, just please link back to our blogs as well as add your name to the linky so we can hop around and see what everyone is reading.

Please put our banner on your post as well, so we all look the same!

We ask you kindly to follow BOTH of our blogs.

Most importantly remember to just have fun! :)
We will be providing each week a linky that you will be able use to link your posts for us and everyone else to see as well. All we ask is for you to put up our banner as well as a link back to both hosts on your post.