Top Ten Tuesday
is a weekly event hosted by
Ten Authors I Own The Most Books From
I thought I would take the route of NOT using my kindle. These are all physical books that I own.
10 ~ Colleen Houck
I know I have talked A LOT about this series lately because I've been reading it for Memory Lane Monday but this is my favorite series and since I had a few authors I have 4 books from, this one won the #10 spot.
9 ~ Tiffany King
8 ~ J. K. Rowling
I have a set of the Harry Potter books. That makes the list pretty easily with just this one set. We actually have 2 full sets in the house as well as the first 4 books in paperback and the little books that accompany the series. That's a whole lot of Harry Potter!
7 ~ Brandon Mull
This is my Brandon Mull Collection. I have yet to read the last of the Beyonders series (even though I have it) but Fablehaven is a big favorite of mine.
6 ~ Lindsay Paige
Lindsay Paige is an author I just found through twitter a couple months ago. We were able to meet and go to dinner while I was down in the area she lives on vacation so I was able to get her to sign a copy of most of her books for me. I have read a couple now and she is a very talented author. She also co-authors with Mary Smith on the Penalty Kill Trilogy She is a huge hockey fan which makes her even more awesome (even though she likes the Pittsburgh Penguins).
5 ~ Cassandra Claire
I love Cassandra Clare's work and I have yet to finish The Mortal Instruments series although I have all of them, but The Infernal Devices was truly epic! Clockwork Princess was one of the most well rounded books I think I have ever read.
4 ~ Richelle Mead
Another favorite series of mine Vampire Academy and the spin off series Bloodlines! These books are fantastic and guess what comes out today?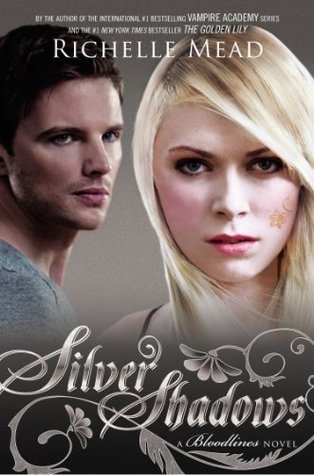 Might as well add this one to the collection as well!
3 ~ Stephenie Meyer
Yes I'm a Twilight nerd and yes I have all of these. I also counted the fact that I have another complete set of the Twilight books because I used to lend my books (which I absolutely don't anymore) and they are completely thrashed.
2 ~ Nicholas Sparks
This is a nice collage of Nicholas Sparks books. I have 17 by him total. I think I may be missing one so I guess I need to get Santa to bring it to me this year.
1 ~ Richard Paul Evans
These are 6 of the
25
books I have by Richard Paul Evans. He has been a favorite of mine for years. I have met him twice and heard him speak and you will not find a more kind and genuine person. I think I may be missing one or two of his books as well so I need to investigate and get caught up.
That's it for me this week. I would love to see your lists so leave me your links and I will hop over and check it out! Have a great week!
Enter our Blogoversary giveaway while you're here if you haven't had the chance to do it yet!