Top Ten Tuesday
is a weekly event hosted by
This weeks topic:
Characters I would want with me on a deserted island
This week, we are doing this in no particular order:
Seth from Fablehaven
Why we want him:
At 11 years old, Seth is fearless! He gets into some pretty bad situations because of it, but we think it would be nice to have someone around willing to explore the island for dinosaurs or other scary things out there. Seth also has a totally awesome "emergency kit" made from a cereal box that has all kids of things we might need: a compass, plastic binoculars, a flashlight with extra batteries and much, much more. When Seth puts on his camouflage shirt we'll know he's ready to go!
Eli from Don't Panic
Why we want him:
While making this list, we knew we wanted someone with musical ability and Beighley brought up Eli from Don't Panic. In the book he sings to Samantha to calm her down and gives her an iPod of all of his songs for her to listen to when he can't sing to her (like during class or when he isn't around). I don't know about anyone else, but I KNOW I will be having my fair share of panic attacks over being stranded on an island and I really want Eli there with me.
Kishan from The Tiger's Curse Series
Why we want him:
I knew I wanted one of the brothers from this series and I picked Kishan because I think I would be most compatible with him as Ren gets on my nerves sometimes. Ren is a trained warrior and (handsome) prince. He has a lot to offer by way of defense and is quite capable and willing to help with any needs that may arise on the island. Kishan is also not hard to look at so I'm glad he's coming along for that reason as well.
Jordyn from The Jordyn Series
Why we want her:
Jordyn is a kick butt warrior and has been well trained to fight daemons. She gets the job done and I think will be a great asset to our island. We are going to be well defended with her there.
Ian from The Host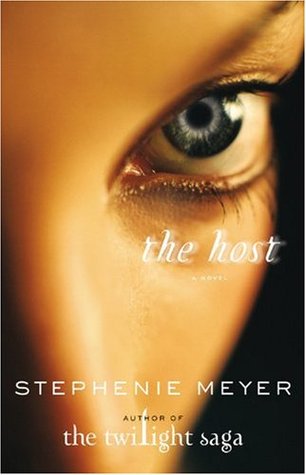 Why we want him:
Ian lived in a self sufficient underground community in the host. He is a survivor and a total sweetheart and I think he will be able to help out big time in the survival skills department.
Dimitri from The Vampire Academy Series
Why we want him:
Let's sum up Dimitri really quick...brains, brawn and some kick butt skills. He really needs to come along. He is one of those characters you can't help but love because he does the right thing, even when it's not the easy thing to do. Dimitri is a whole lot of hot as well so please, let's have him on the island.
Hermione from The Harry Potter Series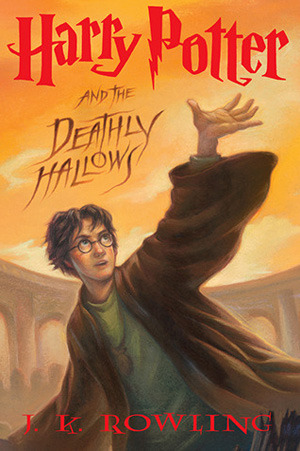 Why we want her:
She's smart, knows how to think through problems, can do pretty much any spell and most of all...
she has that magic purse!
Think of everything we would have if we brought Hermione and her purse! She has everything in there! We would have our own library as well because you know she's packed a million books in there with everything else.
Magnus Bane from The Mortal Instruments and
The Infernal Devices
Why we want him:
Magnus has centuries of experience and knowledge that can't be replaced. He is also a warlock so he can fashion us some quick spells if we need them. I also look forward to his quick wit and snarky charm. Yes, Magnus is going to be a welcome addition.
Carlisle from The Twilight Series
Why we want him:
Let's be honest here, we need a doctor! We know the sun won't be an issue for this particular vampire so he will be just fine out in the sun. Also, Carlisle is immortal so we will ALWAYS have a doctor on the island! He is the perfect fit!
Finnick Odair from The Hunger Games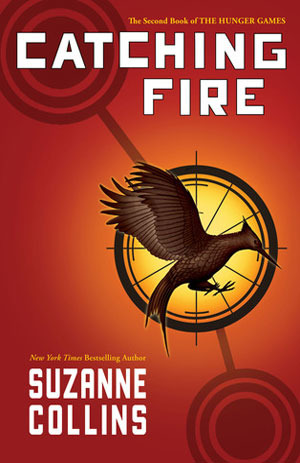 Why we want him:
Finnick is a career tribute that won The Hunger Games. He knows how to wield a trident which should bring in plenty of fish and I'm sure he could teach us all a thing or two about survival as well. He may be a bit full of himself at times, but I think I can handle that just to have him hanging around.
*ENCORE*
We thought it would be fun to quote an interview Banana did with author Jessica Brooks when he was asked what character he wouldn't want to be with on a deserted island.
(If you would like to read his entire interview you can do so
here
.)
Name a character you'd hate to be stranded with on a deserted island.
Effie Trinket from The Hunger Games Trilogy. This probably doesn't need an explanation for those who read the book. I wouldn't like to be stranded with her because she would be dead weight on an island. She has no knowledge on survival even though she's watched lots of Hunger Games. All she'd probably do is complain and there's no way she would do anything to help contribute to survival, she'd probably rather die anyway. As much as I'd be saying "I can't believe I'm on an island with EFFIE TRINKET!!!" that feeling would go away after a few minutes because of all the stuff I just said.
Thanks for stopping by today! Leave me your links so I can check out your Top Ten this week!