Top Ten Tuesday
is a weekly event hosted by
This weeks topic: Books you may like if you also like a certain TV show/Movie/Comic/Play/Music
(basically any form of entertainment)
In no particular order:
10 - The X-Men Movie Franchise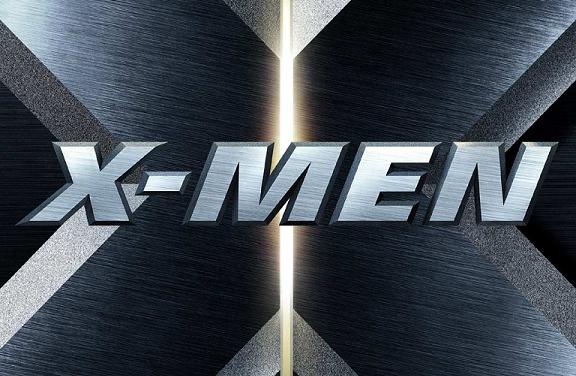 The characters in One and Two remind of the same vibe X-Men gives you. If you like action and people with different strengths and abilities you will probably love them both like I did.
9- The Vampire Diaries
If you are are a fan of The Vampire Diaries I would strongly recommend The Lux series. They are NOT vampire books, but again, the characters and personalities brought in the writing just remind me of something we could see on this show.
8 - Hart of Dixie
If you enjoy the southern roots of this show, you may also enjoy this fantastic bit of spicy southern love in 7 Day Fiance.
7 - Castle
If you enjoy solving mysteries with Castle, Beckett, and the rest of their friends, you may enjoy the antics brought on by the Women's Murder Club. I entered this series when book 6 was out and #13 is out in May. I am always excited to read each one as the come out.
6 - Taylor Swift
While reading Open Road Summer I thought a lot about Taylor Swift. It's not a condition, and I'm not saying the girl in the book is based on Taylor at all, it was just something "I" thought about while reading. I loved Open Road Summer. (Review to come soon)
5- Rock and Roll Baby!
Okay, If I'm talking rock bands in general, you are going to get a picture of my favorite all time band. If you are a fan of rock and roll bands and love them in your books, you are going to want to hit up Mutilate My Heart. It is nothing short of awesome!
4 - Boy Bands
One Direction gets the pic on this one because they are current, but if you are or have ever been a fan of a boy band, the book American Girl on Saturn is for you!
(This cover has been recently updated so I decided to do a little side by side because I like both.)
3 - Daughtry
Okay, Explaination time!
1st ~ I LOVE the band Daughtry!
2nd ~ I LOVED the book Crash Into You.
3rd ~ I don't generally get songs popping into my head while I'm reading a book, like EVER.
So the fact that I had several Daughtry songs come to me while reading Crash Into You, is beyond the norm. The 2 songs most notably "Crashed" and "Waiting For Superman". Both of these will forever remind me of this book and if you love both of these elements, either the band or the book, either may be for you!
2 - Baseball
Take me out to the ball game and all that...I love sports in general, and although I sort of look at baseball as the national snoozetime, I still like books that have to do with pretty much any type of sport element. If you are a baseball fan, or even if you are a little like me when it comes to the sport, you may really enjoy the book
"The Practice Proposal".
1 - HOCKEY
Now THIS is a sport!
It's not much of a secret that I am a HUGE hockey fan, and I love not only the sport, the Minnesota Wild, and this awesome shot that you see above (it happened a week ago and was a game winner for the Wild) I love books that have an element of hockey in them. I LOVE Toni Aleo's Assassins Series of Hockey Romance Novels and if you are a fan of either, these books are for you! Now if you are thinking "Hockey Players aren't hot enough to be in a romance novel I would like to direct you to my friend Wendy Bennet's blog and her feature "Hot Hockey God Friday". You will not be disappointed I assure you and you may think twice before thinking that hockey players are crooked nosed thugs that don't have any teeth!
Well, that's my top ten this week! This is one of my favorite lists I think I have ever put together
(and I almost skipped this week!) Leave me your links so I can see what you are doing this week on your top ten!