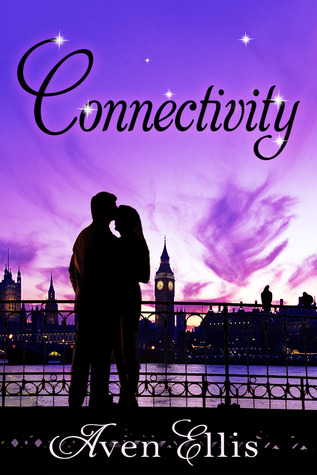 Overachiever Mary-Kate Grant (who is indeed named after an Olsen Twin) has followed every rule to the letter to pursue her dream of working in TV programming. Ripping a page from the "hard work pays off" playbook, she takes an assistant level job at a Chicago sports network to break into the industry. MK has no time or desire for a relationship right now—she is totally focused on her career and being independent, unlike the other women in her family.

But MK's plans are run through the shredder when she finds herself working for William Cumberland, a British media mogul who made his fortune with Connectivity, a social media site. William blows into Chicago just like the winds off Lake Michigan and purchases the group of networks MK works for—and makes her his personal assistant in the process.

Suddenly MK finds her career plans in jeopardy. William makes her question everything she has ever thought and has the uncanny ability to see right through her. And for the first time in her life, MK finds herself not only questioning what she wants for her career but for her personal life as well…
At First Sight
I am totally in love with this cover. It is very fitting for the book and I just think it is beautiful in general.
Characters and Relationships
Aven is so great at creating characters that you love and William and MK are no exception. I loved how you could see the big cultural differences as MK is from America and William from England. It was so fun to see their relationship grow throughout the book and how they loved all of their little quirky differences. I will be honest, it has been a while since I have had a character stay with me for a long time like I have William. He was just fantastic. I loved his proper demeanor and the fact that he was a powerful millionaire was always just like an extra perk to him, it wasn't something that he threw out there all the time. I actually believed William was British and could hear his accent in my head as he was speaking (this doesn't always happen for me with accents written in books). The side characters were added just at the right time and added excellent content to the book.
Is This A Kissing Book?
One of the many things I love about Aven's writing is the fact that she knows how to bring on the heat and then close the bedroom door when it's time to let the couple have their moment together. I'm not a fan of reading everything going on between the couple at that time and I appreciate finding an author that is willing to leave that to the imagination.
Don't Leave Me Hanging
No cliffhanger with this book. I love having a nice wrapped up, stand alone book.
The Best Gems
The Binding Machine
Blog
Valentine's Day
Texting
Peppa Pig
London
Berkshire
"Most Appropriate"
Bossy American
The Sum Up
I have read 3 of Aven's books thus far and I have loved them all, but Connectivity is my favorite. I think this is because the characters and they locations were written so vividly and brilliantly. I felt like I was there and could see everything so clearly in my head which I sometimes struggle with while reading. I want to feel like I am there with the characters and experiencing what they are and this was very well done in Connectivity. Aven knows how to tell a sweet, fun, humorous story that will leave you wanting more. This book will come highly recommended from me for anyone 18 and up.
Get your copy of Connectivity
Amazon