As Summer comes to an end, we reflect on the amazing music that has graced this epic season over the last few months. Get yourself ready for
The Sarcastic Palmtree's Annual
Songs of the Summer!
One Direction ~ Drag Me Down
This one slid in at the end of the summer. Being a house full of Directioners, this one was quickly added to everyone's summer playlist.
Prince Royce ~ Double Vision
Who? We didn't really know who Prince Royce was until we bought tickets to Ariana Grande's
Honeymoon Tour
, which he opened for her. After his charismatic performance, this album was a "must have" for us. Our favorites from this album include
Stuck On a Feeling
,
Back It Up
,
Double Vision
, and
Lie to Me
.
Walk the Moon ~ Shut Up and Dance
We knew early on that this song would be making this list, and summer hadn't even hit yet. This is one of those songs that you can listen to on repeat.
Taylor Swift ~ 1989 (Deluxe)
We know it's been out for a while, but it was the album of the year!
Hilary Duff ~ Confetti
Well, Hilary Duff is making a comeback with her new TV Land series
Younger
and the release of her new album
Breathe In. Breathe Out. Confetti
was by far our most favorite from this album.
Pitch Perfect 2 Soundtrack
We were a little late seeing this movie, but all that matters is that we got to enjoy this amazing sequel before it left theaters the following week! The epic awesomeness of this soundtrack is unparalleled. Our favorites are as follows:
Kennedy Center Performance
,
Winter Wonderland / Here Come Santa Claus
,
Riff Off
,
Convention Performance
,
Back to Basics
,
Cups (When I'm Gone) [Campfire Version]
,
World Championship Finale 2
. Be sure to check out this movie when it comes out on September 1st, 2015.
Fall Out Boy ~ Immortals
We didn't see this movie until everyone and their dog told us to. So, on a whim, we Redboxed it. Not only did we get a cute movie, but an amazing song!
Ariana Grande
Due to the fact that we saw her in concert, there was a lot of listening to these two amazing albums put out by Ariana Grande this past summer. If you haven't checked them out yet, it is highly recommended because this girl can
SING!
Austin Mahone ~ Dirty Work
This song was the best 69 cents we've spent on a whim. It did take us a few listens, but we ended up loving it! This was probably our second favorite song of the summer.
Carly Rae Jepsen
It all started with
I Really Like You
and progressed to an obsession. Our two favorite songs from the pre-released singles are most definitely
Run Away With Me
and
E•MO•TION
, which were listened to extensively this summer. Be sure to check out our review of this album, starting with
the singles
.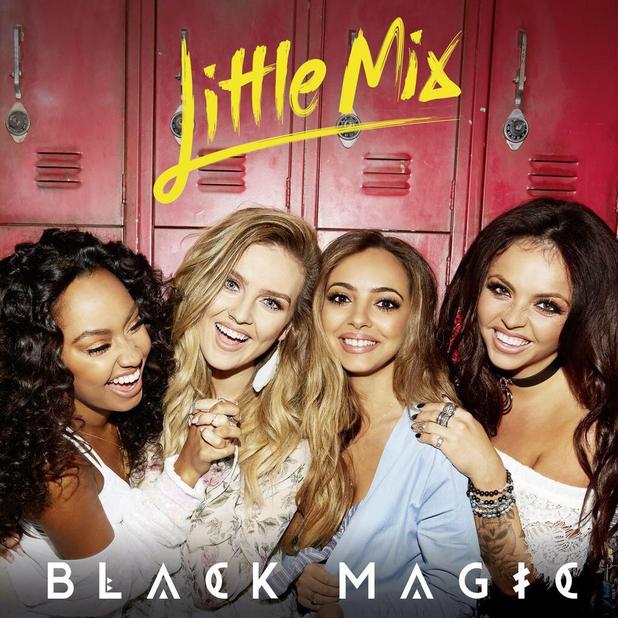 Little Mix ~ Black Magic
Where do we even begin with this song? It is absolutely, positively, our most favoritest song of this summer! It's got all the feels of what could be defined as "Song of the Summer". It has catchy lyrics, a fun beat, and makes you want to roll the windows down and listen to it on full blast. Don't miss
Black Magic
by Little Mix, our #1 Song of the Summer 2015!
We're always looking for new music so enlighten us! Share your summer songs so we can give them a listen!