Top Ten Tuesday
is a weekly event hosted by
This weeks topic: New To Me Authors in 2014
10 ~ Andrea Pyros
This book was so much fun! I ran across it on Netgalley and I'm VERY happy that I took a chance on it!
9 ~ Megan Erickson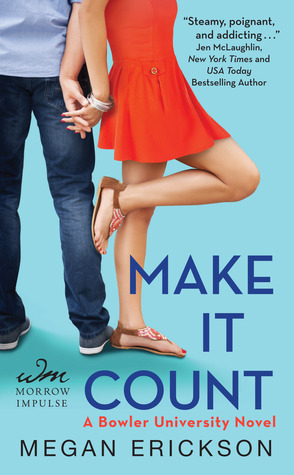 I loved reading Make It Count. Megan has a writing style that agrees with me well and I'm happy to put her on my list of authors that I discovered this year!
8 ~ Emery Lord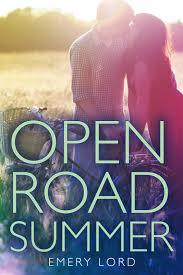 Open Road Summer was a book I was sure would agree with me from the minute I heard of it and sure enough I loved it! Thank you Emery Lord for this fun summer novel.
7 ~ Kristen Strassel
Kristen and I had been twitter friends for a while when she asked if I would like to review one of her books. I wasn't sure if they would be for me but I can happily say that she is an author I now love and I look forward to reading! I can hopefully find time on my breaks from Santa's workshop to fit Silent Night in this holiday season!
(Side note: This is my favorite of Kristen's covers and all of them are pretty amazing!)
6 ~ Sarah Ashley Jones
Sarah Ashley Jones is another author I wasn't sure if I would connect with but I'm happy to say I absolutely adored her books and her writing. I loved Promise Me This and the follow up novella Promise Me Forever.
5 ~ T.M. Franklin
I honestly jumped on this book because I have a daughter named Ainsley and with this super fun cover, I had to see what this book was about. It quickly became a favorite for both my 13yo daughter Meaghan and myself.
4 ~ Huntley Fitzpatrick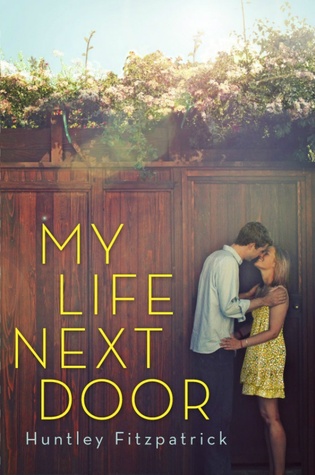 This book was a very pleasant surprise. It is one I read while I was down in bed from surgery this year and I loved every minute of it. I quickly recommended it to Meaghan as well and she loved it as well.
3 ~ Bethany Crandall
I don't know who wouldn't love this fun loving summer adventure. I got this book for my birthday in April and it has been read by myself, Meaghan and several friends as well as their teenage daughters. It really is a book for everyone and easily one of the funnest times I had reading this year!
Tied for 2 and 1
Lindsay Paige and Mary Smith
I would definitely consider Lindsay Paige and Mary Smith my treasure find of 2014! I love their writing and as I have gotten to know them they are wonderfully kind ladies as well! I don't care if you like hockey or not, their books are so fun and well written you will find yourself loving every page of their books!
That's it for me this week! Who are the authors you discovered this year?