Top Ten Tuesday
is a weekly event hosted by
For this weeks topic we were asked to pick one we had never done before from previous weeks so today we present to you our top ten:
Best Book To Movie Adaptations
10 - This movie ended up being hit or miss with people. I actually quite enjoyed it. I thought the casting was excellent (I LOVED Jamie Campbell Bower as Jace) and although they could have made it better, I wasn't terribly disappointed with it and hope for a bit of improvement if they end up making City of Ashes.
9 - I felt like this movie was a pretty good adaptation especially considering there are 619 pages in the book. I thought Melanie/Wanda was probably the hardest thing for them to portray but they did really well with it as well.
8 - This is one movie that I actually liked better than the book. I loved Shane West and Mandy Moore together. They were fantastic and this movie makes me sob every time I watch it where the book didn't do that for me at all.
7 - When I saw Safe Haven in the theater it had been many years since I had read the book. I didn't remember about the twist that was in the story so it was extra rewarding for me. I loved Julianne Hough and Josh Duhamel but really, who doesn't?
6 - This is my favorite of the Narnia books. I absolutely LOVED the movie. I thought the casting of Ben Barnes as Prince Caspian was perfection and they did wonderful bringing this book to life.
5 - This was not my favorite of the Twilight movies, but I felt like they did a great job with making them and again, turning a huge book into something that was worth watching even if it did take 2 movies. I loved the change they made to make the movie into something the book couldn't show.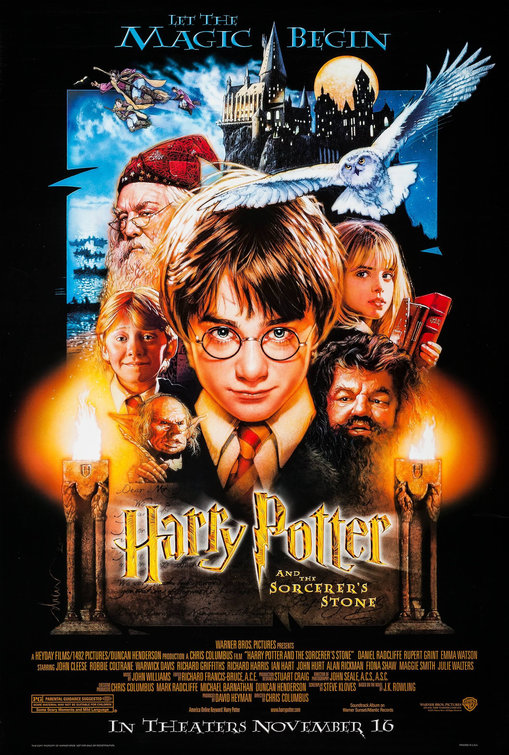 4 - This is my favorite of the Harry Potter movies. I loved how true to the book it was and although they did a good job with most of the movies and trying to keep them true to the books this is my favorite.
3 - This movie was done so well it blew me away! I felt like the casting was flawless and still when I watch it the 2 hours blows by without you even noticing. That is a sign of a good movie!
2 - This IS my favorite of the Twilight movies. They wolves were so cool and the part in Italy was amazing. This movie actually made me like the book more.
1 - For me, this is hands down the best movie adaptation of all time. I could not believe how flawlessly they brought this book to life. I cried several times while watching and I can't say enough good about this amazing book to movie adaptation.