Top Ten Tuesday
is a weekly event hosted by
This weeks topic: 2015 Debut Novels
Before Matt, Ella had a plan. Get over a no-good ex-boyfriend. Graduate from high school without any more distractions. Move away from Orlando, Florida, where she's lived her entire life.

But Matt—the cute, shy, bespectacled bass player who just moved to town—was never part of that plan.

And neither was attending a party that was crashed by the cops just minutes after they arrived. Or spending an entire night saying "yes" to every crazy, fun thing they could think of.

Then Matt abruptly left town, and he broke not only Ella's heart but those of their best friends, too. So when he shows up a year later with a plan of his own—to relive the night that brought them together—Ella isn't sure whether Matt's worth a second chance. Or if re-creating the past can help them create a different future.

In alternating then and now chapters, debut author Lauren Gibaldi crafts a charming, romantic story of first loves, lifelong friendships, uncovered secrets, and, ultimately, finding out how to be brave.
Before:
Kelsey and David became best friends the summer before freshman year and were inseparable ever after. Until the night a misunderstanding turned Kelsey into the school joke, and everything around her crumbled—including her friendship with David. So when Kelsey's parents decided to move away, she couldn't wait to start over and leave the past behind. Except, David wasn't ready to let her go...

After:
Now it's senior year and Kelsey has a new group of friends, genuine popularity, and a hot boyfriend. Her life is perfect. That is, until David's family moves to town and he shakes up everything. Soon old feelings bubble to the surface and threaten to destroy Kelsey's second chance at happiness. The more time she spends with David, the more she realizes she never truly let him go. And maybe she never wants to.

Told in alternating sections, LAST YEAR'S MISTAKE is a charming and romantic debut about loving, leaving, and letting go.
Tomboy to the core, Toni Valentine understands guys. She'll take horror movies, monster hunts and burping contests over manicures. So Toni is horrified when she's sent to the Winston Academy for Girls, where she has to wear a skirt and learn to be a "lady" while the guys move on without her. Then Toni meets Emma Elizabeth, a girl at school with boy troubles, and she volunteers one of her friends as a pretend date. Word spreads of Toni s connections with boys, and she discovers that her new wealthy female classmates will pay big money for fake dates. Looking for a way to connect her old best friends with her new life at school, Toni and Emma start up Toni Valentine s Rent-A-Gent Service. But the business meets a scandal when Toni falls for one of her friends--the same guy who happens to be the most sought-after date. With everything she's built on the line, Toni has to decide if she wants to save the business and her old life, or let go of being one of the guys for a chance at love.
Charlie, a senior, isn't looking forward to her last year of high school. Another year of living in the shadow of her best friend, Lila. Another year of hiding behind the covers of her favorite novels. Another year of navigating her tense relationship with her perfectionist mom.

But everything changes when she meets her new English teacher. Mr. Drummond is smart. Irreverent. Funny. Hot. Everyone loves him. And Charlie thinks he's the only one who gets her.

She also thinks she might not be the only one with a crush.

In this stunning debut, Jessica Alcott explores relationships-and their boundaries-in a way that is both searingly honest and sympathetic.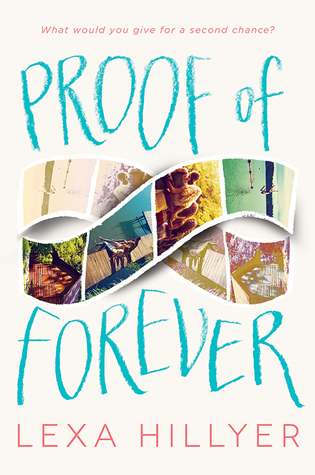 BEFORE: It was the perfect summer of first kisses, skinny-dipping, and bonfires by the lake. Joy, Tali, Luce, and Zoe knew their final summer at Camp Okahatchee would come to an end, but they swore they'd stay friends.

AFTER: Now, two years later, their bond has faded along with those memories.

THEN: That is, until the fateful flash of a photo booth camera transports the four of them back in time, to the summer they were fifteen—the summer everything changed.

NOW: The girls must recreate the past in order to return to the present. As they live through their second-chance summer, the mystery behind their lost friendship unravels, and a dark secret threatens to tear the girls apart all over again.

ALWAYS: Summers end. But this one will change them forever.
This innovative, heartfelt debut novel tells the story of a girl who's literally allergic to the outside world. When a new family moves in next door, she begins a complicated romance that challenges everything she's ever known. The narrative unfolds via vignettes, diary entries, texts, charts, lists, illustrations, and more.

My disease is as rare as it is famous. Basically, I'm allergic to the world.I don't leave my house, have not left my house in seventeen years. The only people I ever see are my mom and my nurse, Carla.

But then one day, a moving truck arrives next door. I look out my window, and I see him. He's tall, lean and wearing all black--black T-shirt, black jeans, black sneakers, and a black knit cap that covers his hair completely. He catches me looking and stares at me. I stare right back. His name is Olly.

Maybe we can't predict the future, but we can predict some things. For example, I am certainly going to fall in love with Olly. It's almost certainly going to be a disaster.
When Ivy Emerson's family loses their house—complete with her beloved piano—the fear of what's to come seizes her like a bad case of stage fright. Only this isn't one of her single, terrifying performances. It's her life.

And it isn't pretty.

Ivy is forced to move with her family out of their affluent neighborhood to Lakeside, also known as "the wrong side of the tracks." Hiding the truth from her friends—and the cute new guy in school, who may have secrets of his own—seems like a good idea at first. But when a bad boy next door threatens to ruin everything, Ivy's carefully crafted lies begin to unravel . . . and there is no way to stop them.

As things get to the breaking point, Ivy turns to her music, some unlikely new friends, and the trusting heart of her disabled little brother. She may be surprised that not everyone is who she thought they were . . . including herself.

Debut author Sharon Huss Roat crafts a charming and timely story of what happens when life as you know it flips completely upside down.
Tyler has a football scholarship to Stanford, a hot girlfriend, and a reliable army of friends to party with. Then his mom kills herself. And Tyler lets it all go. Now he needs to dodge what his dad is offering (verbal tirades and abuse) and earn what his dad isn't (money). Tyler finds a job that crashes him into Jordyn, his former childhood friend turned angry-loner goth-girl. She brings Tyler an unexpected reprieve from the never-ending pity party his life has become. How could he not fall for her? But with his dad more brutally unpredictable than ever, Tyler knows he can't risk bringing Jordyn too deeply into the chaos. So when violence rocks his world again, will it be Jordyn who shows him the way to a hopeful future? Or after everything, will Tyler have to find it in himself?
Stella Cross's heart is poisoned.

After years on the transplant waiting list, she's running out of hope that she'll ever see her eighteenth birthday. Then, miraculously, Stella receives the transplant she needs to survive.

Determined to embrace everything she came so close to losing, Stella throws herself into her new life. But her recovery is marred by strange side effects: Nightmares. Hallucinations. A recurring pain that flares every day at the exact same moment. Then Stella meets Levi Zin, the new boy on everyone's radar at her Seattle prep school. Stella has never felt more drawn to anyone in her life, and soon she and Levi are inseparable.

Stella is convinced that Levi is her soul mate. Why else would she literally ache for him when they are apart?

After all, the heart never lies...does it?
Kate Quinn's mom died last year, leaving Kate parentless and reeling. So when the unexpected shows up in her living room, Kate must confront another reality she never thought possible—or thought of at all. Kate does have a father. He's a powerful politician. And he's running for U.S. President. Suddenly, Kate's moving in with a family she never knew she had, joining a campaign in support of a man she hardly knows, and falling for a rebellious boy who may not have the purest motives. This is Kate's new life. But who is Kate? When what she truly believes flies in the face of the campaign's talking points, she must decide. Does she turn to the family she barely knows, the boy she knows but doesn't necessarily trust, or face a third, even scarier option?

Set against a backdrop of politics, family, and first love, this is a story of personal responsibility, complicated romance, and trying to discover who you are even as everyone tells you who you should be.
That's it for me this week! What debut books are you looking forward to in 2015?